OVERVIEW
Archer's safety protocols prioritize the safety of our clients and our team. We've worked with safety consultants and the city to ensure we're keeping the environment in the shop the best that it can be in preventing the spread of COVID-19. We are taking this very seriously and we want to make sure everyone feels comfortable in the shop at all times. Here's what we do:
AT THE NAIL BAR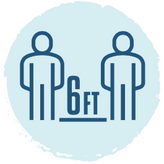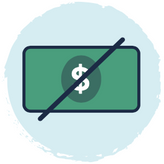 • We will seat all guests with a minimum of 6 feet in between and we'll limit the number of people in the shop at any given time.
• We will remain a cashless business—all payments are through our website or app.
• We already do "waterless" services minimizing the risk of germ spread in foot and hand baths.
• We will have hand sanitizer, a hand washing station and masks available for everyone if you'd like one.
SAFETY PROTOCOLS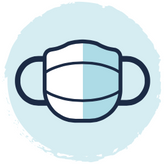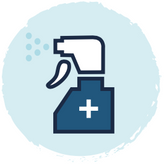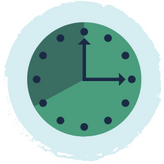 • At all times in the shop, our team members will wear face masks that cover their nose and mouth, as well as gloves that will be disposed of in between each guest. As usual, we will be washing our hands before and after each service.
• We are putting even more stringent cleaning and disinfecting processes into place in light of how coronavirus spreads. The shop will be sanitized first thing in the morning, in-between each guest and again at the end of the day (compliant with EPA and CDC recommendations).
• As per usual, all tools used in service are cleaned in Barbicide and then again disinfected in a medical grade autoclave.
• We will add an additional 15 minutes for services in our system to allow for clean-up and adequate spacing between guests.
• We will be limiting our business hours to 8hrs/day to start so that there's only one shift and limiting the crossover of the team.
YOUR APPOINTMENT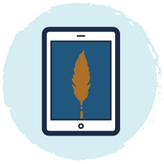 • Services will be by appointment only, please go to our app or website to check for availability.
• Unfortunately, for the time being, in order to maintain social distancing, guests will only be able to have one service at a time (mani or pedi) and they will sit at the bar for mani, in the back of the shop for pedi.

• We ask that if you're not feeling well or experiencing any Coronavirus symptoms that you cancel your appointment. There will be no penalty for late cancellations due to illness.